As must be fairly obvious to all of my many regular and loyal readers, I get to meet all kinds of interesting people during my researches! And, needless to say, I have had more than my share of inexplicable experiences!

But as I have interviewed my many contacts, one strange and compelling fact keeps emerging: there are an incredible number of people walking about who are convinced that they are not human!

Let me amplify this apparently bizarre contention!

A friend of mine (who has provided me with some of the more outré contributions) confided in me that he sometimes looks up at the night sky and feels homesick! I was happy to report to him that he is far from alone in this: I have interviewed many others who report a similar emotion……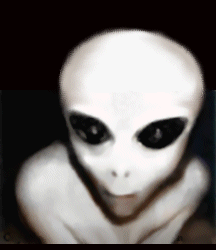 But let me put my cards on the table: I myself firmly believe that the 'human race' is not exclusively descended from one or other of the various ape-like creatures excavated from the Rift Valley of East Africa. It seems abundantly obvious to me that mankind has been genetically modified right from the time of the appearance of truly human types a quarter of a million years or so ago.

Lest anyone suspect me of fascist leanings, let me say right away that I am making no value judgements here about race or colour: it would appear that 'alien genes' are to be found in all of humanity!

My personal contention ( which, though not apparently innovative, first occurred to me as a child of eight!) is that at some point mankind experienced some outside 'help' in its evolutionary processes: the 'descent' from the Olduvai Gorge has always seemed just a little meteoric to me! (It is probably worth putting on record here that I am a graduate Biologist!)


| | | |
| --- | --- | --- |
| | | |
Whether this fast-tracking was as a result of genetic engineering or the migration of souls from alien beings into early humans is a moot point. Personally, I favour the former!

Consider the following:

Some people grow up with an enhanced acceptance of the paranormal and supernatural and have usually personally experienced contact with the spirit world, aliens, fairies and other elementals


Such people often - if not always - possess one or several unusual powers or abilities: prescience, the ability to see auras, telepathy, psychokineticity etc.


Those of us who can see auras are perfectly well aware that some individuals appear to possess larger, brighter and well-coloured auras: such people always display unusual abilities or powers.


There is always a strong affinity between such individuals: they readily recognise others of the same type and tend to seek them as friends and partners.


Finally, such 'earth-aliens' typically feel isolated and estranged: they are often depressive personalities who really only feel comfortable in the company of similar individuals and 'put on a show' for the rest of us!


In conclusion, and at the risk of seeming a little less than 'PC', can I just add the rider here that I am NOT referring in this brief piece to the many sadly deluded individuals who claim to be 'Emissary Astra of the Pleiades' or some similar ambassador to our planet!